Sweet Paradise Choclatier was created by Master Chocolatier, Melanie Boudar, a graduate of Ecole Chocolat, the Culinary Institute of NY and Callebaut Academy. Her award winning recipes have garnered numerous awards since Sweet Paradise first started in 2007.
Virginia Douglas and Melanie Boudar met through the Hawaii Chocolate and Cacao Association. Virginia is also an accomplished chocolatier and is making Maui's first grown and produced on Maui chocolate bar called Hana Gold. Sweet Paradise will continue to carry the flavors Melanie created and new ones by Virginia.
The Hawaiian Islands are the only state in the US that grows cacao. Cacao production in Hawaii is very limited but Sweet Paradise has partnered with several growers to produce a signature Hawaiian chocolate that has a complex flavor profile. We are now able to get fresh roasted , locally grown cacao nibs which add an interesting crunch and bittersweet flavor to regular chocolate.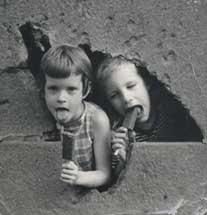 More information can be found on our contact page or come visit us 7 days a week, 11AM-8PM at 34 Wailea Gateway Center, Wailea Maui 808-344-1040.